State Partnerships
Looking for a construction career awareness marketing campaign?
Build Your Future offers a customized partnership package that assists states with their recruitment needs.
Work with the BYF team to develop a custom website and promotional materials such as trading cards, posters, brochures, etc. In addition, customized presentations, videos and career day resources will be made to promote construction careers in schools, meetings, conferences and career days across the state.   
Check out our partnership menu to learn more about what is included in a state partnership.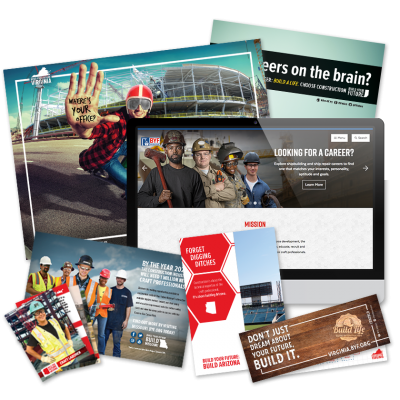 Partnership Testimonials
"BYF is critical to helping young people connect to a career they can be proud of. The BYF initiative provides the framework to address the workforce challenges that have been plaguing our industry for decades."
– Chris Price, BYF Indiana
"You can't get people into training programs or get that gap filled unless people understand it's an option for them and that is the crucial role that BYF is playing. It goes beyond what any individual company or school counselor can do. It's shifting the needle on the story of construction and the story of those careers."
– Josh Umar, BYF Arizona
Frequently Asked Questions
Interested in learning more? Contact us or take a look at our state partnership discovery questions.