9 Questions to Help You Choose a Construction Career
Author: Jordyn Bodner, NCCER Guest Contributor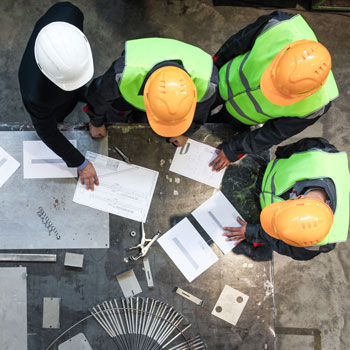 Your career choices affect every aspect of your life ranging from income to personal fulfillment. While construction is a massive industry, many people don't know about the variety of different construction crafts and specializations there are.
Before you decide which craft to pursue, carefully consider your options and ask yourself the following questions:
1. What are my interests?
According to John Holland's RIASEC model, a popular tool for determining career interest, interests can be organized into six areas: realistic, investigative, artistic, social, enterprising and conventional. In other words, there are different ways to characterize your interests based on different aspects of your life, such as your personality.
Growing up, do you remember the joy of playing with Legos? Or maybe you loved to paint. As a child these might have seemed like pastimes, but little did you know it could potentially help frame your future.
Use your past as a foundation to determine what your interests are. Looking back to what sparked joy in your younger days can help you narrow down your interests to match with potential career opportunities.
When a career aligns with someone's interests, it is easier to be motivated and devoted to setting goals and performing at higher standards.
2. Where do my strengths lie?
Are you more math-oriented or do you have more of an artistic mind?
Career interests and strengths work hand in hand. Typically, what you enjoy doing coincides with what you are good at. You are bound to be more successful in something you are passionate about and skilled at.
3. Do I work better on a team or solo?
Some people say teamwork makes the dream work, but do you find yourself performing better as an individual?
Someone who may be an introvert may work better solo then someone who is an extrovert.
An extrovert feeds off the energy a team gives. A good career path for an extrovert would be a project manager. A project manager must be able to communicate to groups of people and give guidance for group assignment and project-based tasks.
4. Do I like to work outside?
When you think of a construction career, the first thing that comes to mind is probably men doing hard work outside. In reality, there are many more crafts within the construction industry that range from outdoor and indoor jobs and everywhere in between.
For example, if you are looking for an outdoor job, look into crafts such as concrete finishers, framers and site layout/survey engineers.
If you prefer to stay indoors or split time inside and out, becoming an architect or civil engineer might be a good fit.
5. Am I willing to travel?
Traveling to different project sites can be a common occurrence in construction. Are you willing to drive, fly or even relocate? Or are you looking to stick closer to home?
Traveling can give opportunities to see new places while earning some bonus travel pay. Some people love to visit new cities and experience new things and being willing to travel can open up a world of new potential projects to work on.
Some people will prefer to stay local, though, with advantages such as being able to sleep in your own bed every night and getting plenty of family time.
No matter where you go, you are surrounded by some sort of construction. You have the opportunity to work anywhere, while putting your skills to the test. While you may not work in the same so-called "office" every day, you have the freedom to travel for different projects. Within the industry there are endless opportunities of mobility to fit any personal needs.
6. What education or training do I need?
For any job in any field, it's important to look at the requirements and qualifications. Those requirements typically include a degree or training certificate, but different crafts have different education needs.
While our society tends to pressure young people to follow the so-called "normal path" of attending a four-year university, it is not the right path for everyone. The educational path in the construction field is more hands on.
Some ways to receive training for construction paths include:
Apprenticeships
Technical school
Community College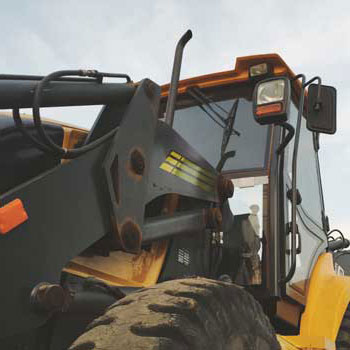 7. Will this career fulfill my financial needs?
Working in construction offers many financial incentives, including lucrative salaries.
A construction career that offers great pay is welding, with an average annual base salary of $71,067. While that is just one example, there are many crafts that offer an average salary of more than $65,000 per year.
On top of offering good wages, careers in construction usually don't require a four-year degree, helping craft professionals avoid going thousands of dollars in student debt.
8. Is there room for advancement?
By 2026, it is estimated 29% of the current construction workforce will be retired. With that being said, the industry will need to replace the seasoned professionals who are retiring, making room for younger craftsmen and women to advance.
As opportunities open, it provides anyone a chance to climb in the industry. There are no limits to how far you can go; you can do anything you put your mind to.
9. Is this an essential career?
Living in the time of COVID-19, the big question on everyone's mind is job security. It was a question on people's minds before the pandemic, but with an increase of unemployment it is now an even higher priority. People want to know they will be able to keep a job; with a stable job comes financial stability and health benefits not only for themselves, but for their family.
Like all industries, the pandemic impacted construction. But compared to most other sectors, the construction industry remained relatively strong. Most states in the U.S. declared construction as an essential business, as craft professionals were needed to maintain important services such as electrical, plumbing and HVAC while also helping to build hospitals and other important facilities. When choosing a career, it is important to know your skills are essential.
Whether you have started to ask yourself these questions or not, just know there are so many construction careers and, with a little research, you will find the one best fit for you.
Take the first step with BYF's "Which Construction Craft Matches Your Personality?" quiz; you may be shocked at what you learn about yourself. Remember to keep these questions in mind and it can help you construct your future.